Introduction
---
k8sdc, aka Kubernetes Datacenter, provides a set of curated open source productivity, development and infrastructure Products. These Products are integrated and secured "out of the box" with management provided by Kubernetes, Helm and Ansible.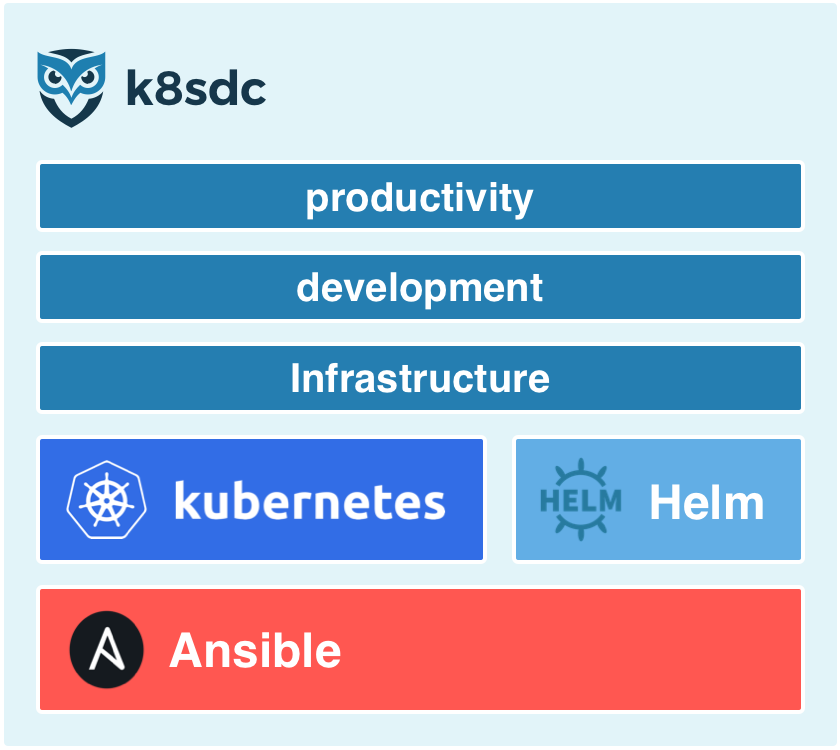 ---
Purpose
k8sdc attempts to provide an entire set of integrated IT Capabilities that can be stood up rapidly and with little to no cost (dependant on where k8sdc is hosted). The provided Capabilities can be categorised into the following areas.
Management of a business with productivity Products.
Development and hosting of digital content with development and infrastructure Products.
The intention is to give small / medium and non-profit organisations the ability to easily stand up an infrastructure that rivals the Capabilities of an enterprise, thus freeing them to focus their resources on providing business value.
---
Overview
k8sdc has Capabilities that are realised through Solutions. These Solutions are implemented by Products with a relevant configuration. Each Capability can potentially have multiple Solutions, leaving the choice of which to use up to the end user.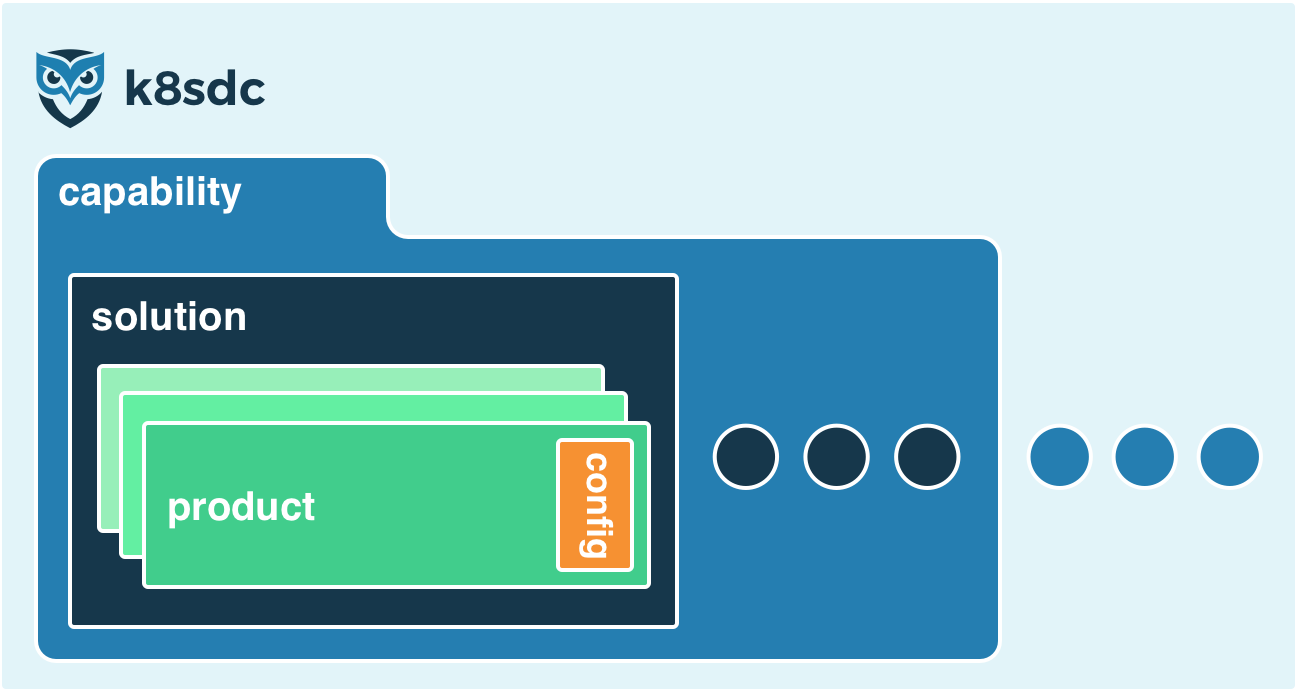 The k8sdc platform has a number of Providers that allow it to be deployed to various cloud providers or on bare metal.
---
Topology
Details about the k8sdc topology can be found here.
---
Installation
Details about how to install k8sdc can be found here.
---
Roadmap
Details of the k8sdc roadmap can be found here.